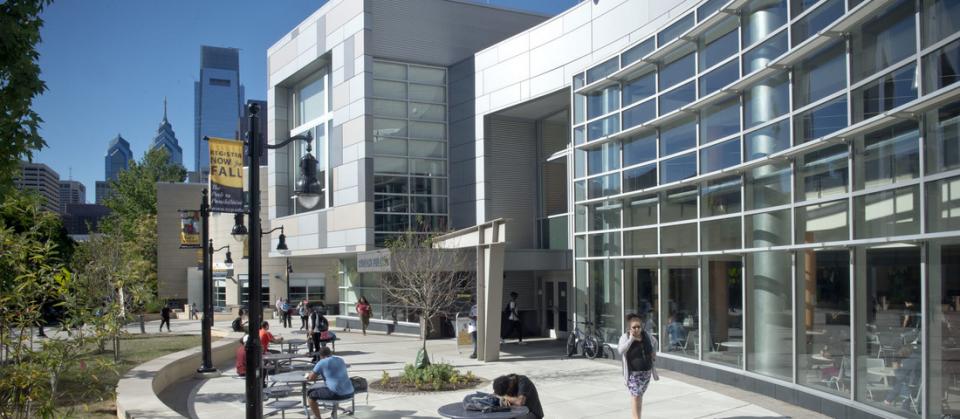 Office of Curriculum Development
The purpose of the Curriculum Facilitation Team (CFT) is to help faculty and administrators of the College develop strong courses, certificates, and academic programs that are represented in clear, cogent, and useful documents. Members of the CFT assist faculty in designing coherent courses and programs that fulfill the mission of the College, maintain professional and academic standards, and promote effective teaching and learning.

From the individual curriculum developer's perspective, the CFT serves as a multiple-function resource that can lend useful guidance and assistance in the course or program writing/revision process. Depending on the experience and individual needs of curriculum developers, CFT members assist them in any or all stages of the process, from exploring a nascent project to documenting or revising a well-established course or program. As a result, course and program documents are not merely archival, but are frequently used for purposes such as orienting faculty members to new teaching assignments, modeling in-depth curricular planning, establishing course content for transfer institutions, and documenting methods of assessment. From a broader perspective, the CFT has a function in maintaining the institution's educational vitality: members of the CFT work closely with faculty, the Deans, and the Office of Academic and Student Success to help ensure the integrity of individual courses and appropriate sequencing of courses within a program.

Essentially, it is the mission of the CFT to serve as a catalyst for instructional excellence at the College.
In accomplishing its aims, the Curriculum Facilitation Team:
encourages faculty in their attempts to promote active, student-centered learning
informs faculty about curriculum development templates, standards, and processes
regularly revisits and refines the guidelines and templates provided to developers
helps faculty develop and describe productive learning activities and assessment measures
helps faculty design and define, and fine-tune coherent assessment measures, including course and program-level student learning outcomes, methods of assessment, and rubrics
facilitates teamwork among members of course and program development teams, within and across academic departments and divisions
serves as liaison between faculty and administration in regard to curriculum development projects
conducts workshops on curricular issues and concerns at the College
presents the College's unique and effective curricular process at conferences on higher education
fosters and contributes to College discourse on educational issues and curricular policy
To achieve the aims expressed in this Mission Statement, members of the CFT:
draw upon their own history of excellence in teaching at the College
prioritize collaborative models of curriculum development
invest in and act on workplace diversity
familiarize themselves with institutional structure (academic divisions and key players, including deans, department heads, program coordinators, etc.)
develop and exercise excellent communication skills, such as patience, respectful listening, persistence, tact, diplomacy, discretion, and flexibility
develop and maintain advanced writing skills (organizing, drafting, revising, proofreading, editing)
maintain proficiency in various forms of academic technology (Microsoft Word, email, Canvas, Outlook, college catalog, etc.)
attend weekly or bi-weekly CFT meetings to engage in case study, share progress, and keep current on College curriculum and assessment policies and processes
develop professional development initiatives with and for faculty (FCTL, PD Week, etc.)
offer curriculum-oriented training sessions for interested members of the Standing Committees, such as members of the Student Government Association who may potentially serve on the Sub-Committee on Curriculum or IWC
attend Academic and Student Success Council meetings with curriculum developers whose projects are being presented for approval
maintain and document an ongoing cycle of planning, progress, performance, and review that demonstrates the College's commitment to curricular excellence