Who We Are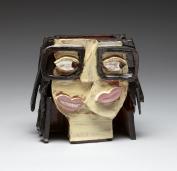 Classes in the Art Department are open to all students. Our classes are excellent selections for both art majors and students seeking creative or artistic electives.

We are a small and supportive transfer program with a goal of educating well informed and fundamentally sound student artists. The Art and Design curriculum has been modeled after the first two years offered at the four year art schools, ensuring that our students get a good foundation and will be able to transfer seamlessly. Students will also have the opportunity to explore various disciplines within the arts such as Ceramics, Painting, Graphic Design, Art History and Photography. Our faculty work closely with our students advising and mentoring them while they are with us. We guide our students through the process of choosing a specific career path and we work with them throughout the entire transfer process.
Beyond the Art Department, students will find a college community with a strong support system including financial aid, tutoring, counseling and career counseling. There are countless student-centered activities and clubs available to students.
Please contact us with any questions that you have or to arrange a visit, a tour or a portfolio review. A faculty member will be happy to meet with you.
Department Head
Sarah Iepson
Bonnell Building


Spring, 2021 Virtual Office Hours:

Monday, Available by email all day 9:00 a.m. - 4:00 p. m., Zoom Office Hours 10:30 a.m. - 12:30 p.m. (Zoom Meeting ID: 923 2418 6452)

Tuesday, Available by email all day 9:00 a.m. - 4:00 p.m. except when in class from 10:30 a.m. - 12:30 p.m., Zoom Office Hour 1:00 - 2:30 p.m. (Zoom Meeting ID: 925 4312 5278)

Wednesday, Available by email all day 9:00 a.m. - 4:00 p.m. except when in class from 10:30 a.m. - 12:30 p.m., Zoom Office Hour 12:30 - 1:30 p.m. (Zoom Meeting ID: 945 1153 0945)

Thursday, Available by email all day 9:00 a.m. - 4:00 p.m. except when in class from 12:30 - 1:30 p.m., Zoom Office Hours 10:30 a.m. - 12:30 p.m. (Honors Coordinating Zoom Meeting ID: 950 1345 0811), and again from 1:30 - 2:30 p.m. (Zoom Meeting ID: 925 4312 5278)

Friday, By Appointment Only

Office: BR-21C

Contact number: 267-551-0589
Art & Design Program
Coordinator: Sarah Iepson,

See above for office hours.
HOW TO APPLY
There are a number of ways to become an Art and Design major. Students can declare as an Art and Design major before their first class. They can also take a few art classes before they decide if it is the path that they want to pursue. We strongly encourage potential Art and Design majors to meet with a faculty member before they become a major. We offer portfolio reviews and tours to potential students.
Students can attend full time or part time.
Statistics
Over 500 students a semester are enrolled in one or more art courses.
There are approximately 120 Art Majors.
Facilities
large studios for drawing, painting and design
dedicated ceramics room with a kiln room
Art History is taught in a smart room that is supported by an image center
Graphic Design courses are supported by a graphics lab equipped with Mac Computers
Madeline Cohen Teaching Gallery
College Art Collection comprised of over 150 works by student and professional artists
Faculty
In addition to being dedicated teachers, all of the faculty members are professionally active in their fields of expertise.
Student Testimonials
Christian Gaston
When I started out at CCP, there were a lot of aspects I loved. One of those aspects was surrounding myself with other individuals who were focused on making their craft better. A tip from me as an artist is to continue to draw. Never put your pencil down, it doesn't matter if you're a sculpting major or in the field of graphic design. Drawing will help you conceptualize everything you make.
Malaika Mebane
My growth as an artist has increased tremendously due to studying and graduating from the Art and Design Department at Community College of Philadelphia. From studying, working in my studio classes, and exploring various artistic mediums, I am now a hardworking artist whose work is confident and diverse.
Alex Flamer
The Art and Design Department at CCP taught me what it means to be an artist, appreciating the world around me, as well as learning from my fellow classmates. The sense of community there was incredible!
Alumni Profiles
 Karsten Goodwin
AA Community College of Philadelphia class of 2015
BFA Industrial Design major at Rhode Island School of Design
The Times-Tribune 4/8/2018 Written by Caitlin Heaney West
Astronauts one day could orbit the moon in a vehicle featuring the designs of a local artist.
Karsten Goodwin recently spent several weeks interning with NASA in Houston, where the Rhode Island School of Design student worked on a project designing different parts, vehicles and living quarters for future space exploration vehicles.
"I was actually tasked with the responsibility of making some of the conceptual preliminary plans for crew quarters within the (vehicles), so how an astronaut will pretty much be able to get their own private space and do things like contact their family or be online or pretty much just try to live the closest thing to normal as you can in the vacuum of space," the 26-year-old recalled recently by phone from Rhode Island.
That work as well as his studies draw from Goodwin's longtime interest in art and design. His father, former local musician Cornelius Goodwin, recalled his son's various Lego creations during his childhood in Blooming Grove Twp. and a bust the artist made of his late grandfather from memory and reference photographs. The elder Goodwin even remembers coming home to find his son chopping down a tree in their front yard because he needed the wood for a sculpture.
"He knew what he wanted (for a career), and I admire him immensely for that. ... To do something you love to do is the most important thing in life," Cornelius Goodwin said.
Karsten Goodwin credits his interest in art to growing up around paintings one of his maternal great-grandfathers had done as a traveling artist in Europe. Goodwin's mother, Denmark native Anne Vemming Goodwin, gave her son some art lessons, and he kept at it. Today, his work ranges from acrylic and oil paintings to sculpting and casting to stuffed animals and costumes. In recent years, he showed his work in Scranton exhibits as part of the Independent Artist Collective.
But after graduating from Wallenpaupack Area High School in 2010, Goodwin took his career in a different direction, however, spending about a year in Denmark studying mediology and mechanical engineering, coursework he described as "looking at media and technology and how they can integrate in society." Eventually, he realized he didn't want to continue those studies and moved back to the United States to take a year off. He started visiting friends in Philadelphia, "and that's when I got noticed," Goodwin said.
He moved to the city and started taking classes at the Community College of Philadelphia, "perfecting my craft of painting an drawing and understanding" of the arts, he said. He applied to and gained acceptance at several well-known art schools, including RISD, which had rejected him when he applied as a high-schooler.
"This is like my redemption," Goodwin joked.
Goodwin plans to graduate from RISD in June with a bachelor's degree in industrial design with a nature, culture, science and sustainability focus.
"The opportunity this place has given me is huge," he said, recalling his work at NASA and a stint working in robotic design in London. "I've been able to meet people who have allowed me to open up new doors to different places and also get insight from things I never thought of, like how impactful design is on everyday society as well as how art plays a role in constructing social structures and things of that nature."
His space-focused work actually began through a project studying robotics systems at RISD that involved extreme environments and a final project in which he had to design a maintenance bay for Mars exploration.
"We would test ideas for mocking up and maintenance and construction if we were going to send a colony to Mars," he said.
That class showed Goodwin what it would be like to be a NASA designer, but soon he experienced the job firsthand. He landed the internship with the agency and spent January and February at Johnson Space Center.
For someone whose interests growing up included space, sci-fi and such artists as Salvador Dali — and who, as a kid, aimed to combine his love for dinosaurs with his hope of being an astronaut into "space paleontologist," a profession of his own creation — landing a post at NASA was amazing, he said.
"It was really surreal," Goodwin added. "And then being able to put work forward that represents the past ideas of you wanting to work in space or do something space-related, it was super rewarding. It was a really big boost to me in confidence."
Working alongside so many people with years of expertise opened his eyes, he said, including to the bureaucracy involved in such work and the numerous opinions he had to navigate. If anything, Goodwin added, he "learned how to stand up for my designs with the use of math to communicate my logic and ideas."
If and when one of those exploration vehicles ever gets off the ground and into space, Goodwin said there's not much of a chance he'll see what he worked on as part of it. But you never know."It's probably going to be along the lines of I'll look at one of the final designs and be like, 'Oh that's somewhat similar to a design we had,'" Goodwin said.
After graduating later this year, Goodwin likely will head back to London, where he worked previously and where his girlfriend, Ahreum Jung, lives. His plans beyond that remain fluid.
"I usually do things by the seat of my pants," he said. "I might try to go back and work within the robotic installation field for art, or I might try to look into the design agencies out there that work in future home design. I even got into some stem cell therapy research recently that was pretty interesting."
His father remains extremely proud of him and said he "just can't wait to see the type of man he's going to be."
"He's just an amazing talent," Cornelius Goodwin said. "And it's just naturally within him."
Latest News & Announcements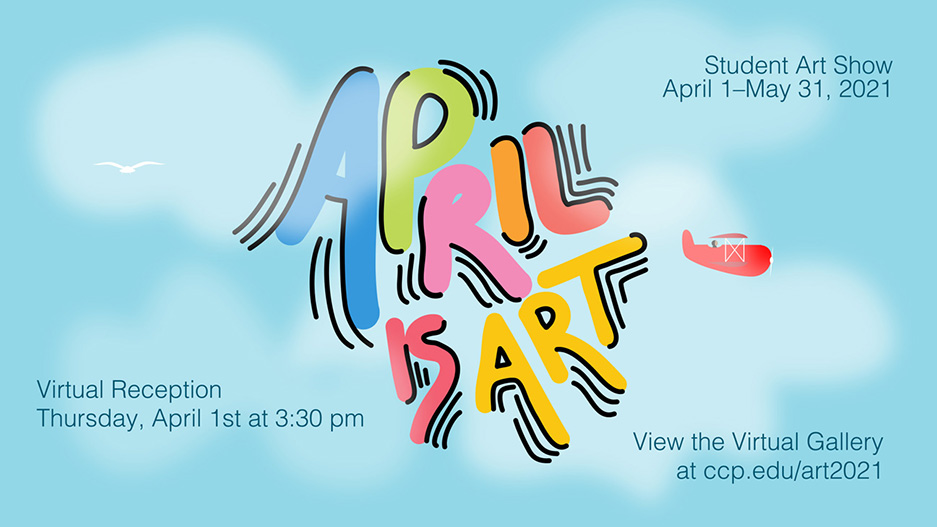 The Art Department at Community College of Philadelphia proudly presents April is Art. Held annually, April is Art is a showcase of student art. This year's exhibit will be virtual, running from April 1 through May 31, 2021. The 2021 exhibition features student work from Spring 2020, Fall 2020 and Spring 2021. Congratulations to all students included in the show.
Opening Reception
Our opening reception on April 1 celebrated our students and their amazing talents. Watch a recording of the session to listen to the artists as they bring us into their work.