Quarantine Check-up
Our quarantine check-up marks one year of the COVID-19 pandemic changing the way we work and live (yes, it has been a year!). We have all experienced the pandemic differently, however, it is important for all of us to remain healthy—both physically and mentally. We all need to devote some time and energy to self-care. We are committed to your wellness, and we are committed to finding our way through this together—as a community.
Take a moment to release, relax and reset.
Wellness Wednesdays
Get in the No Work Meeting Zone | 12 to 2 p.m.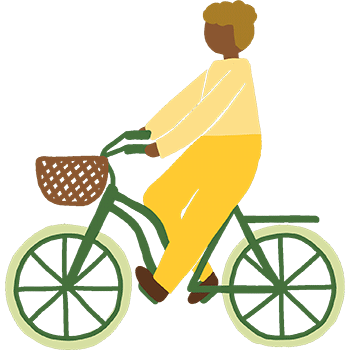 Give yourself a two-hour break from work meetings every Wednesday, and take the time to participate in a wellness activity. Here are a few ideas:
Get outside to take a walk and track your steps

 

Give your muscles a stretch and take some time to exercise
Participate in a Human Resources Wellness Wednesdays event
Set up a Wellness Retreat for your team
Computer labs will be available on the first floor of the Bonnell Building on Wednesdays from 12 to 2 p.m.

 
Wellness Resources


Independence Blue Cross Healty You newsletter
Learn how to Manage your Money during a pandemic
Create a more balanced life for yourself
Watch Food for Thought presented by 2019 Lindback Award Winner Laura Davidson
Enjoy some Quarantunes—walk, run, or relax to these tunes provided by Spring Garden Records
Feng Shui your workspace at home
Meet Tess—emotional support using artificial intelligence. Start chatting with Tess by texting "hi" to 415.360.0039. Like a coach, Tess works to understand your needs by asking, "how are you?" Tess delivers coping strategies based on the emotions you express.
Finding the Superhero Within Carebridge Webinar Series:
Use our Kudo Board to share tips on how you have successfully navigated the quarantine—share new hobbies, your bucket list items, tips for work-life balance and more.
Relaxation Apps


Atmosphere—Enjoy a variety of relaxing and soothing sounds divided into different environments.
Calm is the #1 app for sleep and meditation. Join the millions experiencing better sleep, lower stress and less anxiety.
Relax Melodies is the soothing app that makes sleep easy. We help you fall asleep in minutes with relaxing sounds, sleep meditations and bedtime stories.
Headspace—Everyday mindfulness and meditation for stress, anxiety, sleep, focus, fitness and more. Find out what getting some Headspace can do for you.
All apps are compatible with Apple and Android devices, as well as Alexa. You can download the apps from Apple's App Store or Google Play.