Meet the Academic Advisors and Staff
Full-time Advisors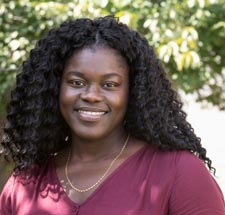 Tomi Abayomi
Tomi is originally from Brooklyn, NY. She earned her B.A. in Psychology and Social Science Interdisciplinary Studies. She then went on to complete an Ed.M. in Higher Education Administration. Tomi is extremely excited about joining an amazing group of dedicated advisors, but most importantly, she is looking forward to getting to know her students and working with them to achieve their goals while at CCP and beyond.
Fun facts: Tomi enjoys playing basketball, traveling, hiking, listening to music and reading.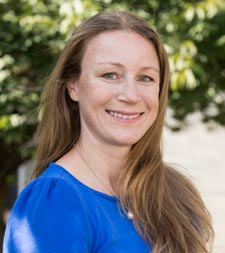 Kathryn Birster
Kathryn was born in New York City, raised in New Jersey, and then attended The College of New Jersey where she earned a B.A. in Psychology. She also attended the Universite de Paris X for a year while in college and earned a French minor. She moved to Philadelphia to attend graduate school at the University of Pennsylvania, where she earned two M.S.Eds: One in Psychological Services (and also earned a Secondary School Counseling Certification), and the second in Educational Policy. Although she joined the Department of Academic Advising in 2016, she has been at CCP since 2006. Prior to that, she was a secondary school guidance counselor at various schools in Philadelphia. She appreciates the opportunity to work with all students in the city and help them work toward their goals.
Fun fact: Kathryn has run eight marathons and two 50Ks.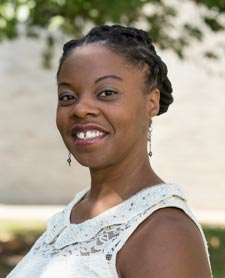 Sherice Chevannes
Sherice grew up in Springfield, Massachusetts, home to Dr. Suess and the Basketball Hall of Fame. She earned a B.A. in Psychology from Westfield State University and an M.Ed. in Student Personnel Administration from Springfield College. Sherice started her advising career at Nichol's College working with first year students and in 2013 relocated to Philadelphia for an advising position at Temple University working with theater and film students. She joined the CCP family in 2016 as a Faculty Advisor and enjoys helping students achieve their academic goals and plans for their future.
Fun fact: Sherice is a former competitive ice-skater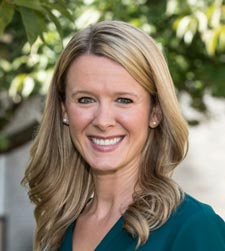 Maddie Ciaudelli
Maddie grew up in a small town in Wisconsin. She ventured to Indiana to go to the University of Notre Dame for college, where she started out as a Violin Performance major and ended up with a B.A. in English. Maddie developed a passion for advising during grad school when she worked as an advisor for student athletes at the University of Michigan.

Fun fact: Maddie is a diehard Packers fan and enjoys reading, traveling, and spending time with friends and family in her free time.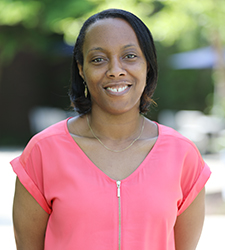 Khalica Collins
Khalica was born in Brooklyn and raised in Queens, NY. She earned her B.S. in Psychology with a minor in Business from Penn State University. Khalica then returned to New York to complete her M.A. in Counseling at New York University. Before her start at CCP, she was an Academic Advisor for the undeclared students at Penn State Brandywine. Khalica is passionate about helping students figure out their college academic journey. She is looking forward to getting to know the students at CCP while being an advocate and support system for them as well.
Fun facts: Khalica is a member of Zeta Phi Beta Sorority, Incorporated, participated in the Philly International Dragon Boat Festival twice and loves sports, listening to music and dancing.
Stephanie "The Lebron James of Advising" Graves
Born and raised in Ohio, Stephanie graduated from The University of Akron with a B.S. in Sports Science, focusing her studies on Sports Psychology. She then earned her M.S.Ed at UA while working for the Zips Athletics department as their NCAA CHAMPS/Life Skills Coordinator and providing academic advising and support for many of the school's Division I teams. She came to Philadelphia in 2010 and worked as an Academic Advisor for Temple University's Fox School of Business until getting hired as a Faculty Academic Advisor at CCP!

Fun fact: Avid fan of all things nerdy. Students will definitely see her personality on display in her office décor of Legos, Star Wars posters, and fossils.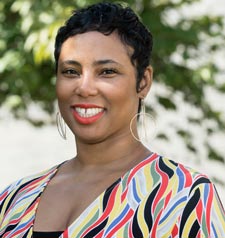 Kimberly Harris
Kimberly Harris is a Faculty Advisor for Health Care Studies majors here at CCP. Kimberly is a graduate of Virginia State University with a B.A. in Sociology and an M.Ed in Higher Education. Prior to joining CCP in 2016 as a Faculty Advisor, she worked at Anne Arundel Community College as an Allied Health Advisor. She is passionate about assisting her students to reach their full potential.
Fun fact: Kim loves beach vacations.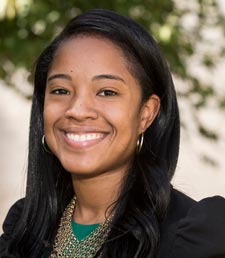 Kristen Miah
Kristen Miah is a graduate of St. Francis College with a B.A. in Communication and an M.Ed. from Temple University. Prior to joining the CCP advising faculty, she worked at Temple University as an Academic Advisor in the School of Sport, Tourism and Hospitality Management and the Fox School of Business. She also served as a financial aid counselor at Temple.
Fun Fact: Kristen is a former student athlete that scored over 1,000 points in high school.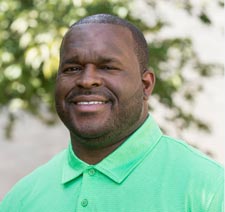 Jason Roscoe
Jason joined Community College of Philadelphia in May of 2016. He currently serves as the Department Chair for Academic Advising at the College. Jason provides vision and oversight for academic advising processes and practices at the College, including but not limited to development and execution of a holistic advising model. Prior to joining the College, Jason worked as an Academic Advisor & Director of Minority Mentoring program at his alma mater Mansfield University. Jason obtained his B.S. in Criminal Justice and M.Ed in Education from Mansfield University where he was a three-sport athlete excelling in basketball, football, and track.
Fun fact: Jason enjoys cooking, traveling, spending time with family and close friends. He is also an avid Philadelphia Eagles fan. Go Birds!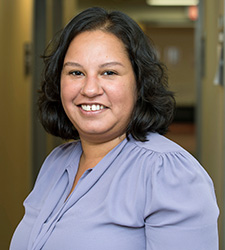 Brenda Torres
Brenda was born and raised in Yonkers, NY. She received her B.A. in Psychology from Queens University of Charlotte. She then went on to earn her M.S.Ed in School Counseling from Long Island University. She has years of experience working as an advisor to community college students. Brenda is thrilled to be joining the advising staff at CCP. She is currently serving as the Academic Advisor at the Northeast Regional Center. She is excited to work with students and help them meet their academic goals.
Fun Fact: Brenda is a "Baseball Mom" who spends most of her free time with family and friends at the baseball field.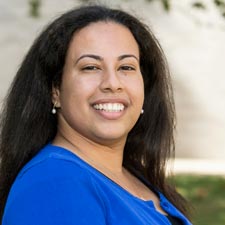 Erika Vega
Erika Vega is an Academic Advisor for Health Care Studies majors here at the Community College of Philadelphia. She has a B.A. from Hunter College where she double majored in Sociology and Africana/Puerto Rican/Latino Studies. Erika also has an M.S.Ed in Higher Education from the University of Pennsylvania and is currently working on her Ed.D in Higher Education at Northeastern University. She has over 10 years of experience working with first generation college students who have an interest in S.T.E.M or Health Care careers. As a first generation college student herself, she is passionate about helping students on their collegiate journey as others have helped her.
Fun Fact: Erika loves to try new foods, bakeries, and restaurants. Her favorite meal of the day is dessert
Main Campus Office Staff
Members of our Administrative Staff are available to help answer your questions, book advising appointments, check in to see an advisor, and direct you to college resources.
Dayenu Clark
Office Administrative Assistant
215-751-8777
Margarita Vargas
Office Administrative Assistant
215-751-8777
Peer Leaders
My name is Mildred Ferguson. My major is in Health care Studies and I will be graduating from Community College of Philadelphia in Spring 2020. I plan on transferring to a 4-year college after CCP to earn a Bachelor's Degree in Public Health. My goal is to be a Pediatrician in the future.

Mohamed A. Macauley was born and raised in Togo. He is one of the 2019 Bucknell Summer Scholarship recipients. He is a Computer Science Major transferring to Temple University in 2021.