English as Second Language (ESL) Institute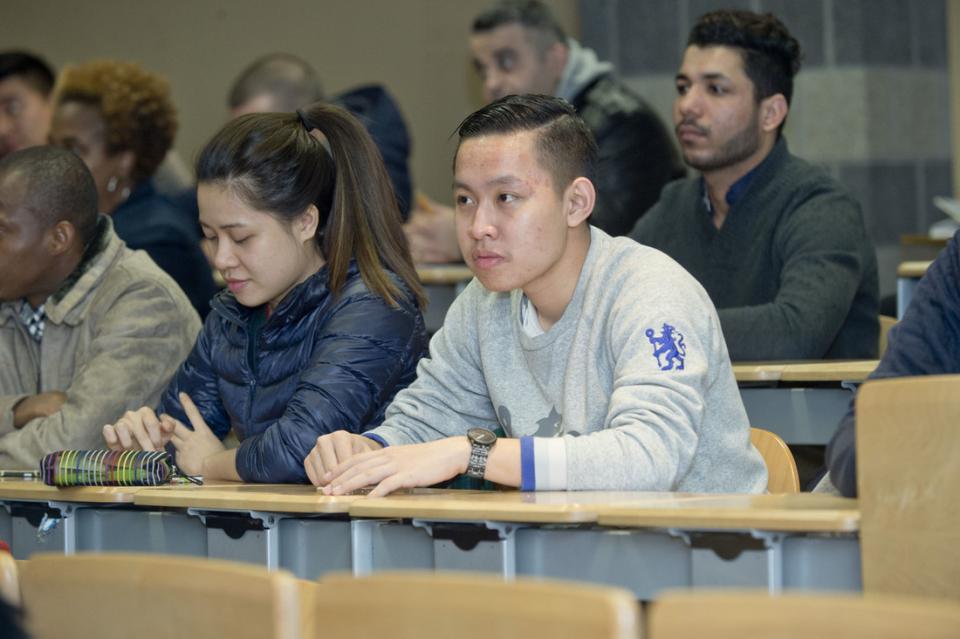 Classes in the ESL Institute offer adult, non-native speakers of English the opportunity to improve their basic English language skills in order to actively increase their participation in the larger society, continue their education into academic programs or to prepare for citizenship.
Eligibility
Adults at least 18 years of age are eligible for the program. 
Registration must be done in person and official state ID or driver's license, valid passport, work permit, or green card must be presented.
Before enrolling for classes, prospective students must take the ESL Institute Placement Test.
Program Details
The ESL Institute provides three levels of ESL instruction:
ESL 1 (Beginner)
ESL 2 (Intermediate)
ESL 3 (High Intermediate)
These levels follow the Comprehensive Adult Student Assessment Systems (CASAS) competencies model, which integrates the four language acquisition skills – listening, speaking, reading and writing.
ESL classes meet Monday through Thursday, for 2.5 hours each day for nine weeks at the Main Campus, Northwest Regional Center, West Regional Center, and some community based organizations.  Saturday classes are offered for 3.75 hours for 24 weeks at the Northeast Regional Center only. Classes usually start in January and September.  Summer classes start in May and are offered for continuing students only.
Cost
There is an $80 fee for each course due at the time of registration that must be paid by money order only.
Resources
Mayor's Commission on Literacy
Welcome Center for New Pennsylvanians
Contact
DACE office: 215-751-8381