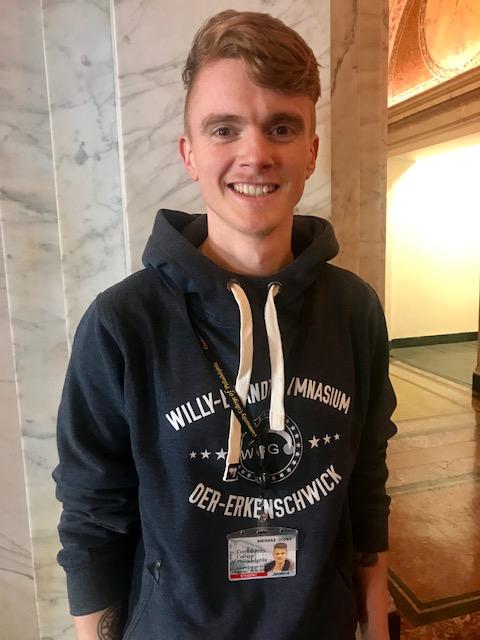 I came to Philadelphia in 2017 because my husband is from Philadelphia. I started going back to university in Germany, but then I met him so I moved to Philly and started going to college here and I really enjoy it!
I think the people are a lot nicer here in Philly than Germany. I really feel home—this is the first time in a while I feel at home. My major here at the College is Mass Media. I'm in the Dual Admissions program, so after here I'm going to go to Temple University and major in Journalism. My long-term goal is to become a newscaster, preferably for WHYY.
Editor's Note: Andreas (also known as Andy) is part of the CCP Street Team of social media volunteers, an anchor for CCPTV, a member of the LGBTQ+ Club and PR Officer of CCP's Phi Theta Kappa.