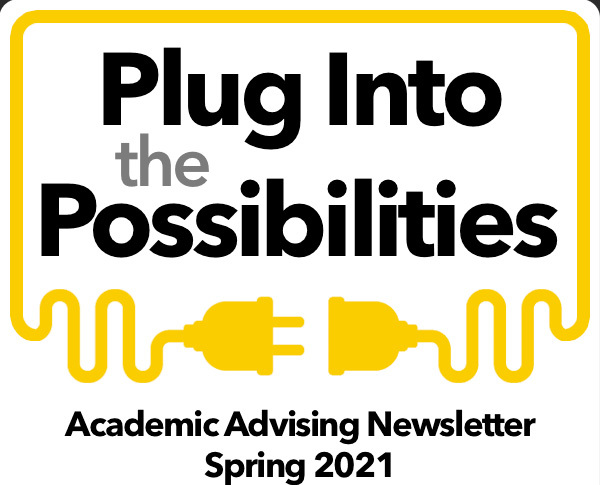 Prepare for Summer and Fall Registration, NOW!
Summer registration is open. If taking summer courses interests you, then now is the time to register.
Fall registration opens for select students on May 3. Your registration opening date is based on eligibility and the number of credits you've completed. Review this chart to find out when registration opens for you. Then, schedule a meeting with your assigned advisor to get help with course recommendations.
Credits Completed
(including transfer credits)

Credits Completed

(including transfer credits)

All Veterans

Monday, May 3, 6 a.m. to 11:59 p.m.

Degree-seeking students with 40+ credits in academic history

Tuesday, May 4, 12 a.m. to 2 a.m. and 6 a.m. to 11:59 p.m.

Degree-seeking students with 25+ credits in academic history

Wednesday, May 5, 12 a.m. to 2 a.m. and 6 a.m. to 11:59 p.m.

Degree-seeking students with 0+ credits in academic history

Thursday, May 6, 12 a.m. to 2 a.m. and 6 a.m. to 11:59 p.m.

All degree-seeking students with academic history

Friday, May 7 through Sunday, May 9
*If you're new to CCP and Spring 2021 is your first semester, your records won't show completed credits until the semester ends. Your Fall 2021 registration will open on Monday, May 10.
What's the format for summer courses?
Most summer courses are taken at an accelerated pace for 7-weeks, compared to the standard 15-week format — like spring and fall semesters.

That means you'll be doing 15 weeks of learning and work in just half  the time!

So, before registering, ask yourself, 'Am I prepared to complete an accelerated course online?' If so, sign up today!
Don't forget—financial aid is available in the summer. Find out if you are eligible by contacting financialaid@ccp.edu and include your J number.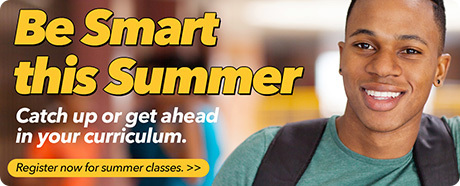 Registration Tidbits
Have You Checked My Degree Path?
This is your personalized degree audit complete with course requirements for your major. You can access My Degree Path by clicking on the MyGPS tab at the top of your MyCCP homepage.
Final Grades
You can view your final grades at the end of the term in 
MyCCP
 when you click 'Student' tab and select 'Enrollment Services' then, 'View Grades.'
If you need additional assistance with your courses before the semester ends, make sure you 
sign up for tutoring
 through the Learning Lab.
Graduation Time!
If you are planning to graduate in spring or summer 2021, please make sure you have:
Submitted an online graduation application. If you experience any issues filling out the graduation application, please contact grads@ccp.edu with your J number included.
Applied to the transfer institution of your choice before the application deadline. 
If you've filled out 
Dual Admissions
 intent forms, the application fee is waived for the school you submitted the intent form for online. You'll need to 
request your official transcript
 from CCP electronically to send to your next institution or prospective job.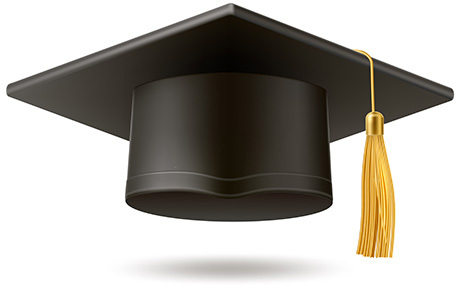 Student Support Service Spotlight
As a CCP student, you have access to many different services!
The 
Counseling Center
 assists first-time transfer, re-admit and academic probation students. They also provide services for students making career decisions, providing college transfer assistance and personal counseling. They value confidentiality and will help you make the best of your time at the College. 
Visit with a counselor today
!
Career Connections
 is a great resource, with online support for job searching, résumé review and interview preparation. 
Contact
 them today if you need internship connections or employment help.
Do You Have a Quick Question for Advising?
Take advantage of the Live Academic Advising Virtual Check-In Monday through Thursday from 10 a.m. to 12 p.m. and 5 to 7 p.m., and Saturday from 10 a.m. to 12 p.m.
Connect with Us!
Still have questions about Academic Advising? Email us at advising@ccp.edu and make sure to include your J number with your question.