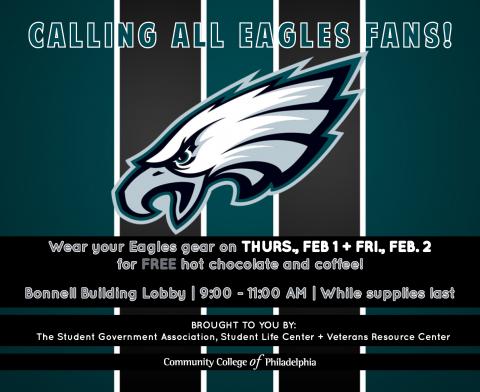 Calling All Eagles Fans:
Join Us for the EAGLES PEP RALLY
Friday, February 2, 2018
9 to 11 a.m.
Bonnell Lobby
Wear your Eagles gear and show your support!
FIGHT SONG CHALLENGE: We'll be singing the Eagles Fight Song as a group at 9:30 a.m. and then submit a video for a chance to appear on NBC 10 showing our Eagles pride.
There will be free coffee and hot chocolate while supplies last.
E-A-G-L-E-S! EAGLES!
#FLYEAGLESFLY