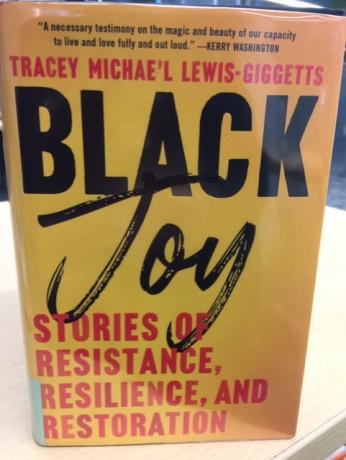 In observation of Women's History Month, the College Library recognizes, Tracey Michae'l Lewis-Giggetts, Assistant Professor, English, author of Black Joy, stories of resistance, resilience, and restoration. New York : Gallery Books, c2022.
According to Kiese Laymon, "Black Joy meditates, and really levitates, the Black sensory and the Black sensual to stratospheric heights…"
Professor Lewis-Giggetts is the author of 15 books. Her writing has been widely published in various newspapers and magazines. Black Joy can be found in the leisure collections of the Main Campus and Northwest Regional Center Libraries.